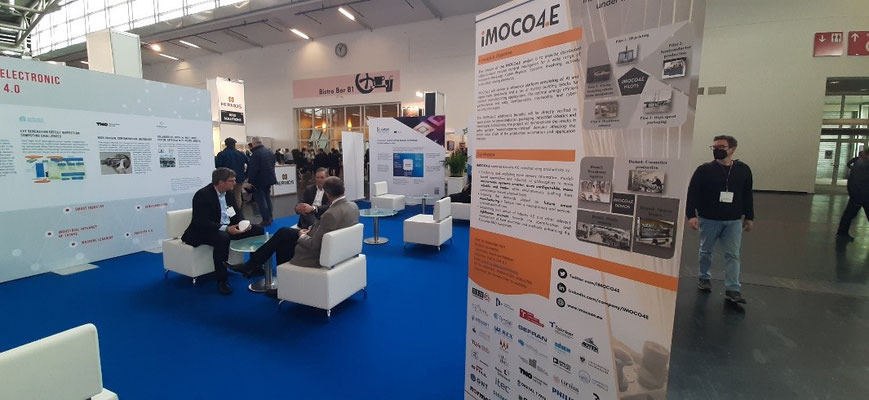 As a new EU-funded collaboration under the Electronic Components and Systems for European Leadership Joint undertaking (ECSEL JU), the IMOCO4.E project was presented for the first time to external audiences during SEMICON Europa 2021. 
With the aim to share project's innovation goals and vision on the future of resilient Industry 4.0 manufacturing in Europe, the 'Edge-to-Cloud Intelligence for Resilient Manufacturing – The IMOCO4.E Initiative' project session highlighted the objectives of IMOCO4.E and the expected impact of the project on the European economy and leadership in key industrial technologies. Emphasizing key concepts of the project, the session speaker Sajid Mohamed from ITEC captivated the audience's attention by focusing on the project's key concepts of Artificial Intelligence and digital twins, as well as model-based approaches and Industrial IoT philosophies enabling mechatronic systems to become smarter, more configurable, more reliable, while simultaneously pushing their performance toward physical limits.
More details available here!