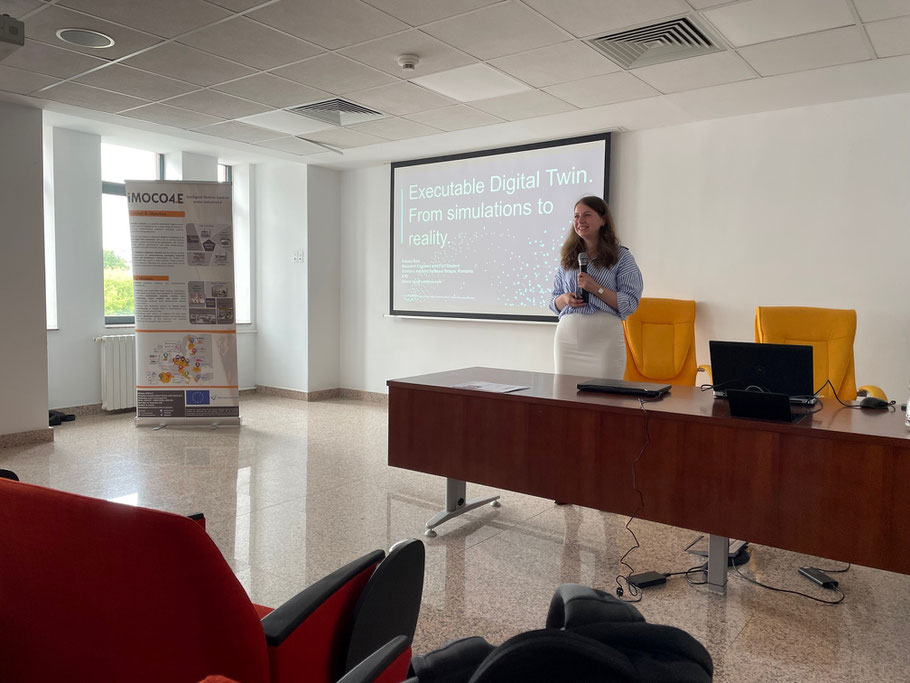 On Friday, June 16th, 2023, Siemens Industry Software Romania and IMOCO4.E project had a special session at the European Conference Control ECC2023 https://ecc23.euca-ecc.org/. 
During the Siemens Industry Software session, Raluca Raia from SISW, gave a presentation entitled "Executable Digital Twin. From simulations to reality" (https://ecc23.euca-ecc.org/wp-content/uploads/SiemensIndustrySoftware_ECC2023.pdf) where the main topics presented were related on how to:
Use Simcenter Amesim within the framework proposed by IMOCO4.E to build a high-fidelity virtual model of an industrial system.

Improve the physics-based model and used algorithms to match reality by using XiL (Model and Software in the Loop).
Augment the xDT with new data using Kalman filters.
Perform predictive maintenance, discover effects early and push the device to the limit to make sure it is safe and reliable.
Install the developed xDT on the edge, in the cloud.
Stay tuned for more!
Follow IMOCO4.E on Twitter and LinkedIn for more information!