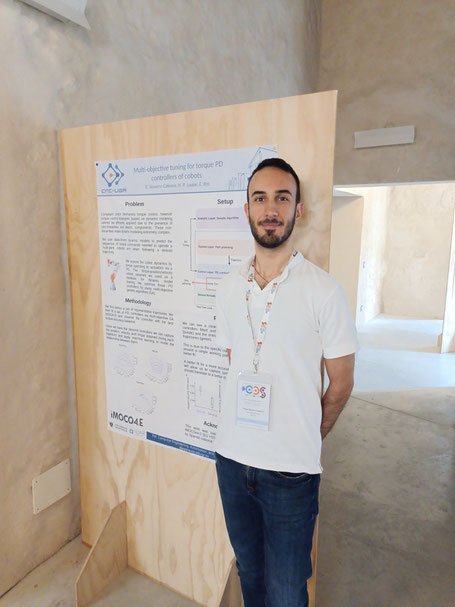 Diego Navaca from UGR presented the IMOCO4.E poster and an IMOCO4.E paper with the title "Multi-objective tuning for torque PD controllers of cobots" at the CPS summer school hosted by UNISS.
In addition to this, UGR took the opportunity to present some preliminary work related to IMOCO4.E task T5.5. This presentation explained how the use of genetic algorithms can fine-tune PD controllers in order to extract good quality data for creating a dynamic model of a collaborative robot.
Stay tuned for more!
Follow IMOCO4.E on Twitter and LinkedIn for more information!